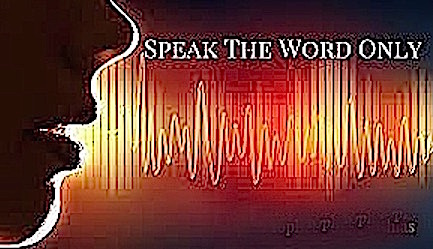 LUKE 8:18
Take heed therefore how ye hear: for whosoever hath, to him shall
be given; and whosoever hath not, from him shall be taken even
that which he seemeth to have.
Whose Voice are you HEARING any way ?
John 10 :27 My sheep hear my voice, and I know them, and they follow me:
Are you FOLLOWING the Latest YOUTUBE VIDEO ?
God is not giving Dreams and Visions without CONFIRMATION
FOUNDED on his WORD.
The  Dreamers speaking out Dreams with NO SCRIPTURAL
Confirmation , are spreading False Dreams, Myths.
On Top of that ONLY those who are Already HEARING can HEAR
what the Lord is saying right now. Those who sit around Listening
to everyone else who HEARS, are not HEARING,
they are all Self Deceived, Walking by Sight.
WALKING by SIGHT/ and not by FAITH/ Those who
are Hearing already Heard what the Lord is doing, and others just
give Us Confirmation, not Revelation.
You get your own REVELATION STRAIGHT from the LORD, or it is
not a Revelation, it is Second Hand, watered down INFO. So you
are not a Hearing at all.
Those who are Not Hearing straight from the Lord FIRST HAND,
are getting NO Revelation on anything, Stop listening to others,
and HEAR from the LORD yourself.
You have ITCHY Ears, if you need to listen to someone else, your
never coming to any knowledge of the Truth, since you are Never
sitting alone with JESUS, just Hearing his VIOCE.Your constantly
listening to someone else tell you what JESUS just said.
Like Peter who is always asking John what JESUS is saying.
SECOND HAND Relationship, not One on One with JESUS.
YOUR Walking by SIGHT
So Again People/ TAKE HEED how and what you Hear/ Grow
Up Spiritually and expect to get FIRST HAND Info Straight from
the Lord. Thiat is if you claim to be seated in Heavenly Places with
Christ Jesus/ Your sitting right next to the LORD, but your Not
Hearing ??? Oh ye of Little Faith.
by
Ms Terry Mosley
3/15/2021
104 Responses to "TAKE HEED HOW you HEAR"
Leave a Reply