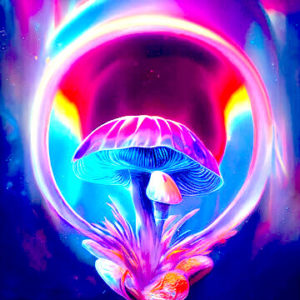 DEAD CONSCIOUSNESS or  AI  VS  MIND OF CHRIST or  SI
LAW  vs  GRACE
The Governor DESANTIS  is a SYMBOL  of  LAW  VS AWARENESS
When you are Continually   Passing more and more Laws  to Enforce  the Laws
you already can't  enforce,  you have Lost all Perception of Reality.
All this guy does is Pass More LAWS/  to enforce Laws that are not being
enforced. ? DUH
What Utter Lack of AWARENESS.
THE  LAW IS NOT WORKING/    Means your AWARENESS ISNT WORKING
If you think more LAWS   is   FREEDOM/   Your AWARENESS  is  SINKING.
There is LESS  and LESS  AWARENESS   that HUMAN CONSCIOUSNESS  is BECOMING so  SMALL,  It can't   HEAR   how  STUPID it  has become.
HUMAN CONSCIOUSNESS has Reached such an All Time LOW  it is barely
able to GRASP  AI.
THERE SHOULD now be a LAW that Everyone Has to Take MAGIC MUSHROOMS.
This is the only thing that can Blast the present Mind Deterioration  out of its Backwards Decline into the ABYSS.
DESANTIS   is    Fighting a  LOOSING  BATTLE/    He is trying to Fight  NATIONAL DECLINE  of CONSCIOUSNESS    with  LAWS.  As if Laws
could stop the Human LACK of AWARENESS   from  DECLINING.
Another Demented  Illustration/    There are NO LAWS  that can FIX  the DETERIORATION of   HUMANS  Loosing  their  AWARENESS.
What we have is MASS MENTAL DISORDER.
LAWS  are AVOIDING  Addressing  the ISSUE/  Attempts to Avoid this
Issue   only ADDS TO  the  DECLINE.
We are Coming to an IMPASS in this DECLINE of AWARENESS.
OPT OUT  of this REALITY   before it Totally Collapses  /     AI  vs  SI
by
Prophetess Ms Terry
5/17/2023
BY THE WAY
AI will probably pass a Law against SI
AI      Artificial Intelligence
SI      Super Intelligence
H.S.   HOLY SPIRIT
M. C    Mind of Christ