NEW LEVEL OF MIND CONTROL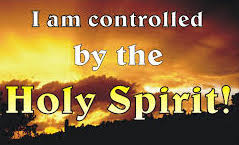 There is a New Level of Mind Control being exerted over the Minds of
those who the Holy Spirit is attempting to Move to Higher Ground Spiritually.
Men and Women thinking they can Live in EMOTIONAL BONDAGE to a
mate, while fitting Jesus in with their pitiful lives. Pretending that they
are in some Pursuit of Jesus, while living in total defeat seeking to please
man, not God.
DOUBLE MINDED/ SELF DECEIVED/ and Lacking any Real insight for
their own life/ Trying to please man, while saying their Pursuing Jesus/
LYING to themselves/ So they are just going in circles leading Downward.
Know Spiritual Growth is taking place, because they are unwilling to
FORSAKE all and FOLLOW JESUS/ There own Belief System that they
created is feeding them False info/ So their Carnal Mind is Blocking any
real insight/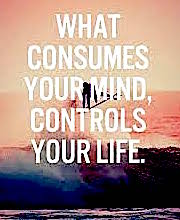 If you are not willing to FORSAKE ALL for JESUS/ you will be among those
in the New Kingdom Age who are said to be LAST/ Yes God has a
selection and order in his New Kingdom/ you are Sowing to that
KINGDOM NOW/
Matt 6:20
But lay up for yourselves treasures in heaven, where neither moth nor
rust doth corrupt, and where thieves do not break through nor steal:
Luke 13:29
And they shall come from the east, and from the west, and from the north,
and from the south, and shall sit down in the kingdom of God.
Luke 13:30
And, behold, there are last which shall be first, and there are first which
shall be last.
If you are Presently Sowing to your CARNAL Life, in your Carnal
Relationships that Produce know Fruit of the Spirit, then you will have
Nothing to Reap in the New Kingdom.
What you are Presently SOWING has ETERNAL Repurcustions. If
you have know Peace, then you are Sowing to your Carnal Life.
Meaning you are using your Life's ENERGY to get Carnal Gain/
Gain that is only for a moment in Time/ and will fade away/
Your Life Energy is being Spent Foolishly/ you are Wasting your Life
on the Pursuit of something that has know Eternal Benefit . So you
are serving yourself/
The MIND can not be Controlled, where there is PEACE/ Find
your Secret Place of Peace within, and Cultivate it/
by
Ms Terry Mosley
2016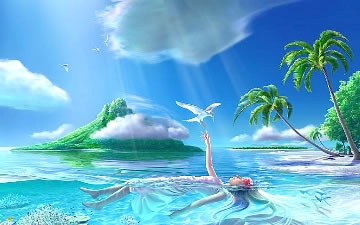 68 Responses to "NEW LEVEL OF MIND CONTROL"