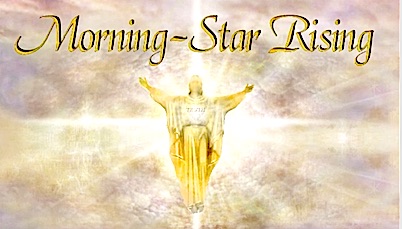 GODS WAYS ARE HIGHER THEN OUR WAYS
Job 9:10
Which doeth great things past finding out;yea,and wonders without number.
Isa 55:9
For as the heavens are higher than the earth, so are my ways higher
than your ways, and my thoughts than your thoughts.
Romans 11:33
O the depth of the riches both of the wisdom and knowledge of God!
How unsearchable are his judgments, and his ways past finding out!
God tells us in his Word that his ways are Higher then our Ways
and that they are PASTED FINDING OUT/ WOW/ That is what makes
them SUPERNATURAL.
But today we have Big name Ministries who are reducing the Power of God
down to steps on how to get God to Act/ Just buy their teaching series
and they will tell you how to get results/as if God was some FORMULA
that all we needed to do is mix up the Right ingredients and we would
have the results we where praying for/
THIS IS NOT FAITH/ FAITH IS SUPERNATURAL and it has NO STEPS or FORMULA/
Anyone telling you that you need anything besides the WORD of GOD to
Grow your FAITH in order to receive, is Dragging Gods ways back down
to the Level of the LAW/
WORKS/ If you need to do anything besides just ACT on GODS WORD BY
FAITH,then it is no longer FAITH/ its Works.
JESUS already PAID for anything you might need/ so why would you pay
some body else to find out how to get what GOD already PAID FOR
2,000 Years Ago.??
This is better known as a SCAM/ Do you have any idea how many people
fought,bled and died so that you could have your own BIBLE?
But now your going to pay someone to tell you what it says?
( buy books, CD, teachings etc )
What did you get the HOLY SPIRIT for/ if you still need a teacher?
He is the only Teacher you will ever need.
People are still Living in the Wilderness/ going in circles/ listening
to others/ instead of coming to God as his Child, expecting him to be
whatever it is you need him to be.
THAT IS FAITH/ and God is only Responding According to your FAITH in
his SUPERNATURAL, PASTED FINDING OUT/FINISHED WORK.
1 John 2:27 But the anointing which ye have received of him abideth in
you, and ye need not that any man teach you: but as the same anointing
teacheth you of all things, and is truth, and is no lie, and even as
it hath taught you, ye shall abide in him.
by
Ms Terry Mosley
2015

47 Responses to "GOD'S WAYS are HIGHER"